FAITH FORMATION CLASSES ARE CANCELED FOR THE REMAINDER OF THE YEAR.

CLASSWORK FOR THE WEEK CAN BE FOUND BY CLICKING ON TABS FOR MIDDLE OR HIGH SCHOOL

ALL EVENTS AND APOSTOLIC OPPORTUNITIES are found on the calendar below.
Click name on calendar for more details of the event, permission form and sign-up link OR see below calendar for links also.

REMEMBER TO USE SIGN -UP GENIUS AND ALSO PRINT/PICK-UP THE PERMISSION FORMS NECESSARY AND FILL THEM OUT.
and Drop them in the black box outside the Faith Formation Office.
Space is always limited, please use our sign-up genius first. If you have problems or questions email hgarger@holytrinityptc.org
---
---
| | |
| --- | --- |
| El cupo es limitado, favor de enviar un correo electrónico a hgarger@holytrinityptc.org para registrarse a cualquiera de las siguientes actividades, llene las formas de autorización requeridas y deposítelas en la caja negra de LifeTeen que se encuentra fuera de la Oficina de Formación de Fe. | Already know what you want to sign up for? Click Here! |
---
2020 Confirmation Mass Rehearsal sign up
Please use the link below to sign up for a Confirmation Mass July 13, 14, or 15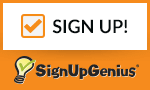 ---
July 2020 Confirmation Mass Sign up
Please use the link below to sign up for a Confirmation Mass July 20. 21, or 22.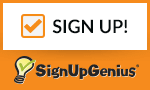 ---
Adoration Guardians - Parents
When fall classes resume will have 3 evenings of Eucharistic Adoration taking place for parents while our 6 pm teens are class. We are so excited to have our parents join us as guardians! Having our parents praying for our teens, their families, and each other is such a beautiful gift.
As Catholics, we believe that Jesus is truly present in the Eucharist. One of the forms of worship is to spend time in His presence in front of the Blessed Sacrament. In which, we may offer prayers of praise and thanksgiving as well as petitions. Time spent in adoration provides an excellent opportunity for you to sit in silence and listen to God.

For those of you who are not familiar with Eucharistic Adoration, below are some helpful information.
*Upon entering the Sanctuary, please genuflect and take a moment in prayer.
*During Adoration, please offer prayers for all of the teens and families in addition to any of your intentions.
*Please do not bring food or drink into the sanctuary
*Please do not use your cell phone during this time of prayer.
Suggestions for Quiet Reflection
*Pray the Rosary or Divine Mercy Chaplet
*Journal
*Read Sacred Scripture
New sign-up opportunities will take place in the Fall.

​


---
NEW Girls Only Bible Study
Unshaken
Wednesdays
9 am - 10 am
All middle school and high school girls are invited to join the Youth Ministry team for a new Zoom Girls Only Bible Study on Wednesdays beginning June 17. The cost of this study is $20 for your book. Please use sign up genius to register. You may pay on online giving on the www.holytrinityptc.org website. Just make sure to state in OTHER - ym bible study. We hope you join us!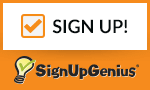 ---
Zoom Game Night
​Tuesdays 7 pm - 8 pm
Join us every Tuesday during Summer for Zoom Game Night. Each week we will play a different game!! Play and try to win a prize! Zoom ID and Password will be sent in an email and text each week.
---
Word on Wednesday
Wednesdays 4 pm - 5 pm
All are invited to join us on Wednesdays on Zoom as we gather and share our faith. So grab a snack and join us on Zoom! Zoom Meeting ID and Passwords are sent every Tuesday.


---
Confirmation Formation Classes for those who are going into their second year.
For those teens who just completed their first year of Faith Formation in high school, it is now time to register for your Confirmation Formation classes. These classes are different from the Sunday classes that you take. The Archdiocese of Atlanta asks that parishes hold a Stand-Alone program to focus on Confirmation in addition to the high school Faith Formation.

Here at Holy Trinity, we will hold a summer session for three days in which teens may take to complete this requirement or they may attend a fall session for six designated Sunday's in addition to the regular Sunday formation. In order to receive credit, you must attend the class and complete the assignment that is given at all sessions.

We have set up a sign up genius for teens to register for these mandatory classes. Due to the current social distancing and the building is not open, we will host these days on Zoom.

To register, please click the button below. Once registered, please mark your calendar to come to Holy Trinity to pick up your materials which will be set outside by the Faith Formation under hang. We will have the materials available for Pick up June 15 from 8 am - 4 pm, June 16 from 8 am - 8 pm, and June 17 from 8 am -5 pm.

​A zoom email will be sent by email and text the day before reminding you of your class.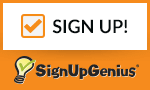 © COPYRIGHT 2015. ALL RIGHTS RESERVED.