ALL EVENTS AND APOSTOLIC OPPORTUNITIES are found on the calendar below.
Click name on calendar for more details of the event, permission form and sign-up link OR see below calendar for links also.

REMEMBER TO USE SIGN -UP GENIUS AND ALSO PRINT/PICK-UP THE PERMISSION FORMS NECESSARY AND FILL THEM OUT.
and Drop them in the black box outside the Faith Formation Office.
Space is always limited, please use our sign-up genius first. If you have problems or questions email hgarger@holytrinityptc.org
---
---
| | |
| --- | --- |
| El cupo es limitado, favor de enviar un correo electrónico a hgarger@holytrinityptc.org para registrarse a cualquiera de las siguientes actividades, llene las formas de autorización requeridas y deposítelas en la caja negra de LifeTeen que se encuentra fuera de la Oficina de Formación de Fe. | Already know what you want to sign up for? Click Here! |
---
---
Decision Point - 2nd year Confirmation Students Confirmation Classes
Sunday's 10:00 am - 11:30 am

Clases de "Decision Point" - Para estudiantes del 2° año de Confirmación
Domingos de 10 am a 11:30 am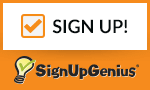 ---
Soccer at Glenloch
June 25 July 2, 9, 16, 23, 30 6:30 pm - 8:00 pm
All teens invited
Join us for a soccer night each Tuesday this summer (except on June 11)!!
Make sure to bring a permission slip found in the summer packet.

Fútbol en Glenloch
18 y 25 de junio 2, 9, 16, 23 y 30 de julio 6:30 pm - 8:00 pm
Todos los adolescentes están invitados ¡Vengan a jugar fútbol con nosotros cada martes este verano (excepto el 11 de junio)! Asegúrese de traer la forma de autorización incluida en su paquete de actividades para este verano, o la pueden imprimir desde aquí:


---
---
Morning Mass and Breakfast - All youth
July 10, 2019 Meet at 9 am Mass
9:00 am - 11:00 am
Join the Youth Ministry team for morning Mass and Breakfast! This is a great way to start your day!! Please us the sign up genie so we can plan accordingly for food.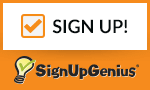 ---
The Band - Movie Night
July 10, 2019
7:00 pm - 9:00 pm
Come join us for a night of competition trying to survive with Christian principles and values when challenged with competing values. It's not as easy as you think! Feel free to bring a friend. Please use the sign up genius so we know how many to expect.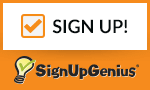 ---
Midwest Food Bank and IHOP - Apostolic Experience - All youth
July 17, 2019
5:00 pm at Holy trinity
9:30 pm pick up at IHOP

Join us for a night of serving our community by working at Midwest Food Bank then ending the night with a meal and fellowship at IHOP. Space is limited so register today!!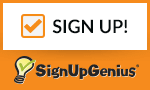 ---
Summer Lunch Program - Apostolic Experience - All Youth
July 18, 2019
9:30 am - 12:30 pm
Teens will make lunches for the Summer Lunch Program and then deliver them to the families in Suburban Woods. Teens must use sign up genius and complete the form that is attached to the sign up genius.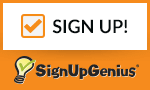 ---
Summer Trips Wrap Up Dinner
July 21, 2019
5:30 pm - 7:30 pm
All parents and teens who participated in EDGE camp, Life Teen Camp, and Steubenville Atlanta are invited to a potluck dinner to wrap up summer camp experiences! We will share pictures, stories and a meal together. Please use the signup genius to sign up and let us know what you will bring to share!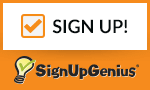 ---
Messy Games - all Middle School and High School
July 24, 2019
7:00pm - 9:00pm
All Middle school and High school students are invited. Please register through Sign Up Genius and fill out the forms attached or in the Faith Formation office. Bring towel and wear dark colored shirts. No white shirts.

Games including but not limited to shaving cream, paint, and messy food. Opportunities to compete as teams and individual for prizes. Please see Heather for more information.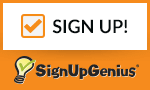 ---
Back Pack Sorting and Delivery High School and Apostolic Experience
July 29, 30 & 31
Times Vary
Teens are needed to pack back packs and deliver to families to Suburban Woods. Please use Sign - Up Genius to register. Those who participate in delivery must bring permission form that is attached.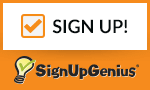 ---
Calvary Refuge Center - All youth - Apostolic Experience
July 29
4:00 pm - 8:00 pm
We will take a total of 10 youth to the Calvary Refuge Center where we will cook, serve and visit with the residents. Please use sign up genius to reserve a space and bring the completed permission form.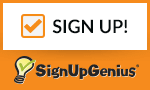 ---
The Band - Back to School Bash
July 31, 2019
7 pm - 9 pm
All middle and high school youth are invited to join us for a back to school bash! Come enjoy food, games, music and more!!! Use the sign up genius to register!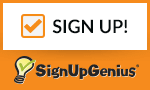 ---
Atlanta United vs. LA Galaxy - High School Only
August 3, 2019
2:00 pm - 7:30 pm
Cost: $15 for high school teens $30 for adults and non high school kids
Join us as we head to cheer on Atlanta United! There are limited amount of tickets so register and get yours today!! Please use the sign up genius, bring your form and money to the Faith Formation Office. All three steps will then complete your registration and guarantee a spot. Form is attached to this sign up genius.