calendar - event sign-ups - permission forms
ALL EVENTS AND APOSTOLIC OPPORTUNITIES are found on the calendar below.
Click name on calendar for more details of the event, permission form and sign-up link OR see below calendar for links also.

REMEMBER TO USE SIGN -UP GENIUS AND ALSO PRINT/PICK-UP THE PERMISSION FORMS NECESSARY AND FILL THEM OUT.
and Drop them in the black box outside the Faith Formation Office.
Space is always limited, please use our sign-up genius first. If you have problems or questions email hgarger@holytrinityptc.org
---
---
| | |
| --- | --- |
| El cupo es limitado, favor de enviar un correo electrónico a hgarger@holytrinityptc.org para registrarse a cualquiera de las siguientes actividades, llene las formas de autorización requeridas y deposítelas en la caja negra de LifeTeen que se encuentra fuera de la Oficina de Formación de Fe. | Already know what you want to sign up for? Click Here! |
---
Decision Point - 2nd year Confirmation Students Confirmation Classes
Sunday's 10:00 am - 11:30 am

Clases de "Decision Point" - Para estudiantes del 2° año de Confirmación
Domingos de 10 am a 11:30 am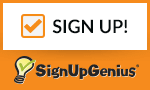 ---
Adoration Guardians - Parents
This year we have 10 evenings that we will have Eucharistic Adoration taking place while our 6 pm teens are class. We are so excited to have our parents join us as guardians! Having our parents praying for our teens, their families, and each other is such a beautiful gift. Please select a time slot that fits your schedule!
As Catholics, we believe that Jesus is truly present in the Eucharist. One of the forms of worship is to spend time in His presence in front of the Blessed Sacrament. In which, we may offer prayers of praise and thanksgiving as well as petitions. Time spent in adoration provides an excellent opportunity for you to sit in silence and listen to God.

For those of you who are not familiar with Eucharistic Adoration, below are some helpful information.
*Upon entering the Sanctuary, please genuflect and take a moment in prayer.
*During Adoration, please offer prayers for all of the teens and families in addition to any of your intentions.
*Please do not bring food or drink into the sanctuary
*Please do not use your cell phone during this time of prayer.
Suggestions for Quiet Reflection
*Pray the Rosary or Divine Mercy Chaplet
*Journal
*Read Sacred Scripture
Please click the sign up button to select your 30 minute Adoration Guardian time!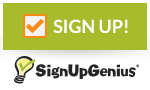 ---
Morning Bible Study for High School Girls
7:15 am - 8:00 am
Starr's Mill Chick fil a
October 21-December 9


Youth Ministry is so excited to start our first before school Bible study for high school girls this fall!! We will begin meeting on Mondays, October 21,28 November 4, 11, 18 and December 2, 9, at the Starr's Mill Chick-fil-a from 7:15 am - 8 am. To register for this study, please go to htptc.com and use signup genius!!
Look for the same study at the Chick-fil-a Midtown this coming Spring!!
​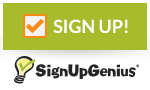 ---
Saintly Cemetery Games - Middle School Activity
October 25
4:00 pm - 9:00 pm
​
Middle School Teens will run the Saintly Cemetery Games at the Fall Fling. To help with this fun event, please click on the link below and reserve your spot!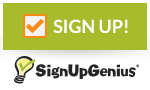 ---
Fall Fling Volunteers- High School
Apostolic Experience
​October 25
4:00 pm - 9:00 pm
High School students are needed to help run the games and activities at our Fall Fling and Trunk or Treat! Teens will help set up games, run the games and help clean up. Please note that those who sign up for this activity must stay the entire time. To register, please use the link below and reserve your spot.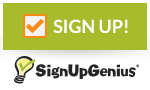 ---
NCYC Trade Making Opportunities NCYC participants only
November 4, 11 from 3:45 pm - 5:00 pm
November 13 from 7:30 pm - 9:00 pm

NCYC participants are needed to help get the trades ready for the NCYC trip. Please use the sign up genius link below to sign up.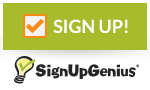 ---
XLT Atlanta- Middle and High School
November 5
4:30 pm - 10:00 pm
Cost $10 for dinner

Join us for a night of praise and worship, hear great words of wisdom from a National Catholic Speaker Maggie Craig, and spend time in Adoration! To register follow the link below. Please remember to print the permission form that is on the sign up genius and bring it with you!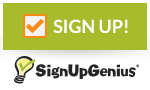 ---

​Apostolic Experience St Francis Table- High School Only
November 9
6 am - 1 pm
Join us as we head into Atlanta and feed 300-500 homeless at the St. Francis table. Space is limited, so register soon!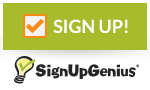 ---
Men's Night Shelter- High School Only
Apostolic Experience
November 14
4:30 pm - 9:00 pm
​
Join us as we head to Atlanta to feed 75 men at one of the night shelters. Space is limited so sign up today!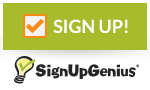 ---
Harvest from the heart - food packing
November 17
2:30 pm- 4:00 pm
Join us to fill the Thanksgiving baskets that Elementary Faith Formation will deliver to the families we served at Suburban Woods this past summer. Five teens are needed to help sort and box the baskets. To reserve you space, please click the link below!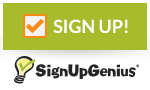 ---
7th Annual CRS - Helping Hands Apostolic Experience - HIGH SCHOOL
Truck Unloading
​December 14, 2019
6:00 am - 8:30 am
Teens are needed to unload pallets with 50 - 100-pound bags of grain from the parking lot to St. Faustina room. This is extremely physical and will take place in the weather elements, please consider this when signing up for this event. This experience will count for 2 Apostolic Experiences.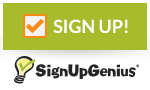 ---
Nativity Play Practice Helpers Needed
Saturday, December 14 from10 am - 12 p

---
6th Annual Tacky Christmas Sweater Party- Middle and Hig School
December 19
7:00 pm - 9:30 pm

​
Join us for great food, and fun. Bring a $10 wrapped gift for gift swap! Make sure to reserve your spot on sign up genius so we have enough food!